Sundrop website development
As a leading horticultural player in Australia, Sundrop Farms needed an online presence which adequately showcased its technology and innovative practices.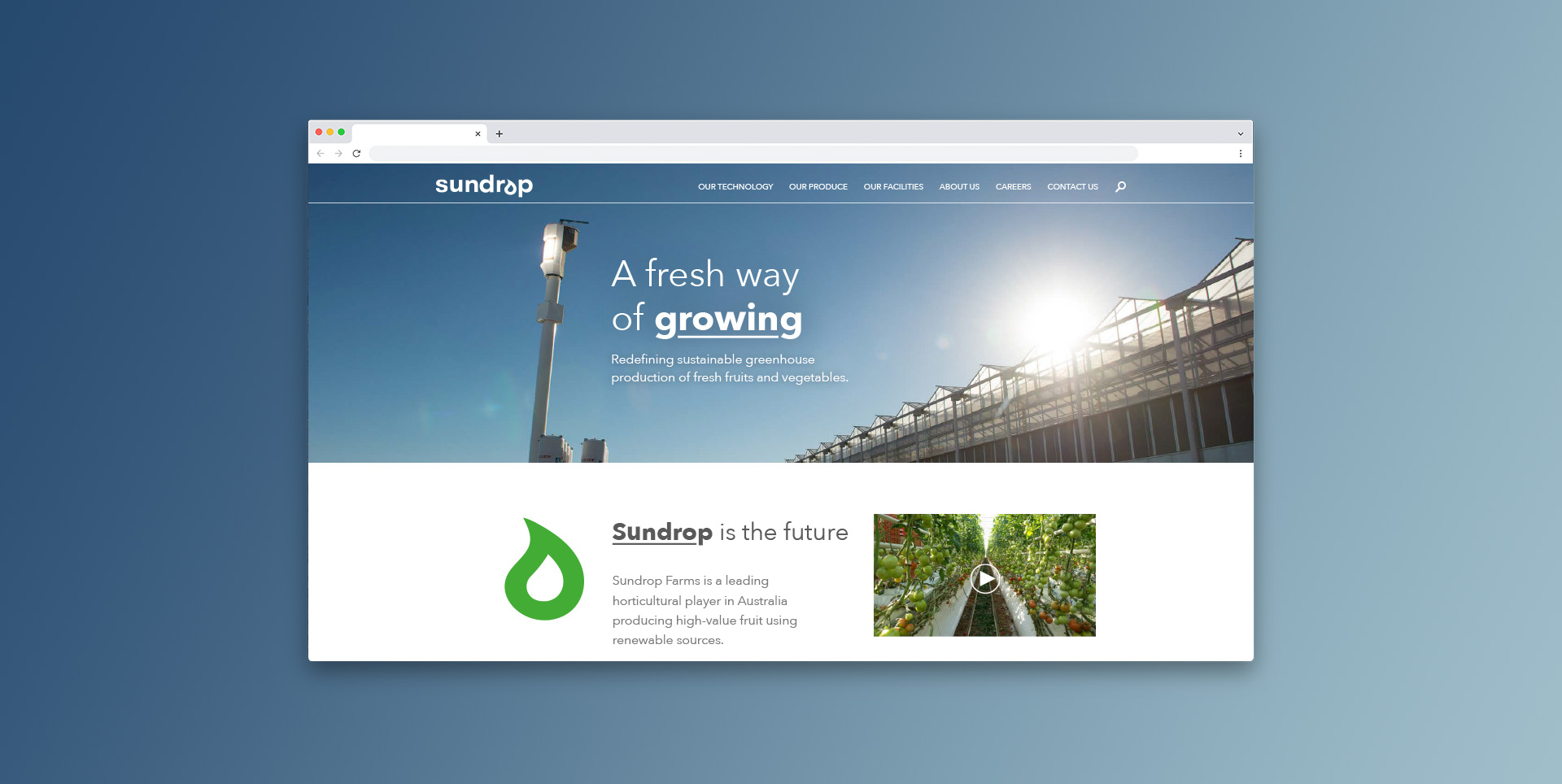 Process
Our challenge was to succinctly communicate the innovative technology Sundrop uses to produce fresh produce like we've never seen before.
Website development
Making information easy to consume
This website was developed to showcase the brand's difference and position Sundrop Farms as global leaders.
Copy development
Succinct copy
The copy we developed helps consumers clearly understand how Sundrop Farms is redefining Australia's fresh produce production.