Building What Matters brand application
The Department of the Premier and Cabinet had a brand for their Building What Matters campaign but turned to us to help execute it and educate people about the Government of South Australia's record infrastructure spend.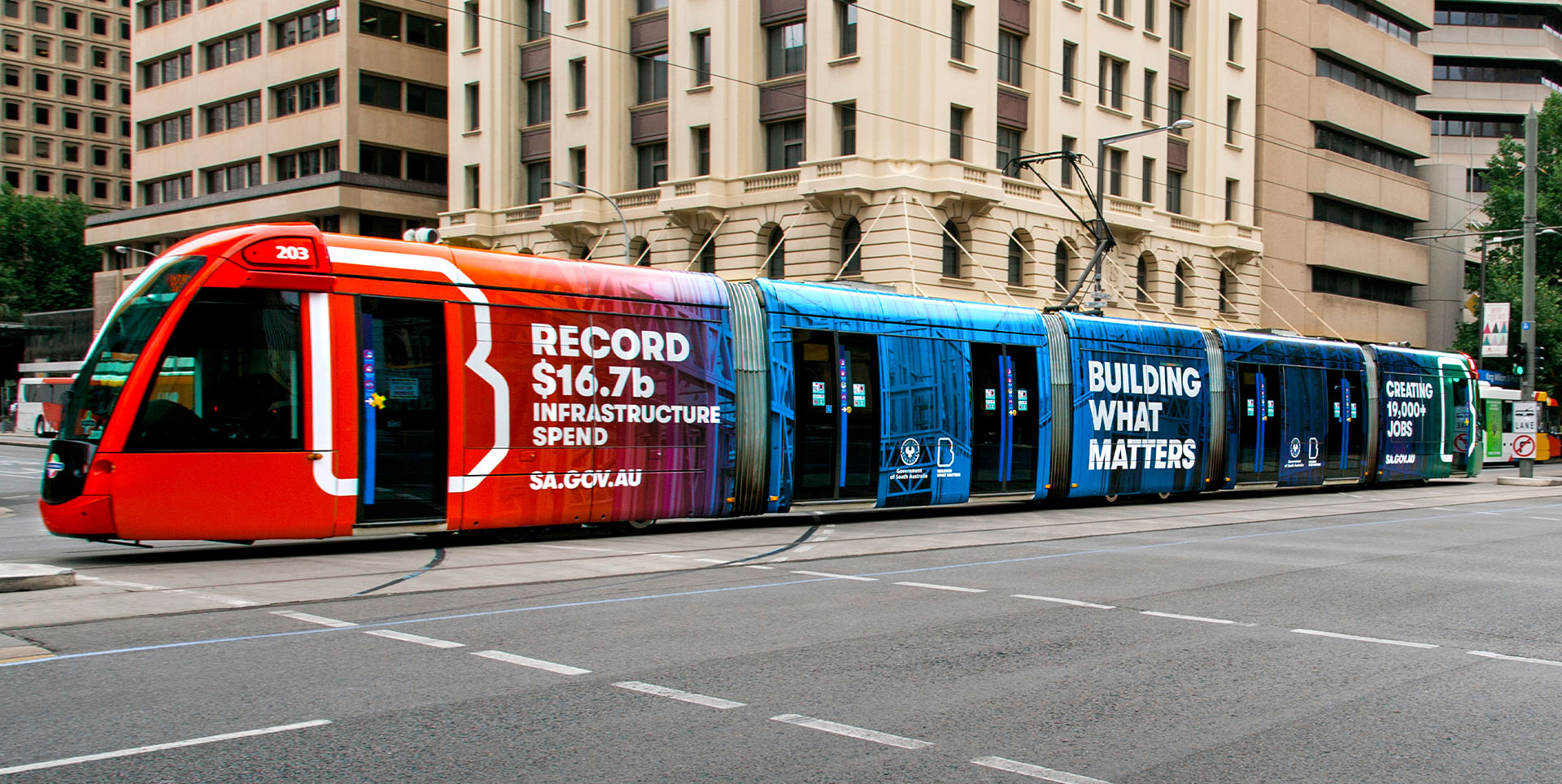 Process
It's one thing to have a great brand but how it's executed can make all the difference. With a clear understanding of DPC's goals for their Building What Matters campaign, we developed a style guide to ensure consistency across its execution, plus a range of targeted creative assets.
Style guide
Achieving consistency
Clear guidelines for use by multiple government departments responsible for executing the brand have helped ensure consistency across all campaign assets.
Online advertisements
Extending the brand
Strategic messaging and engaging creative were designed to reach key audiences on various digital and social media channels.
Out of home
Eye-catching creative
Our highly-engaging tram and billboard artwork helped create mass awareness and drive traffic to the Building What Matters website.
Press ad
Spreading the word
A double-page spread in The Sunday Mail effectively communicates the breadth of infrastructure projects underway in Adelaide in a simple and creative way.
Using analytics to continually optimise our digital assets throughout the campaign resulted in improved engagement across all mediums, including a 343% increase in the Facebook and Instagram ad click-through rate.